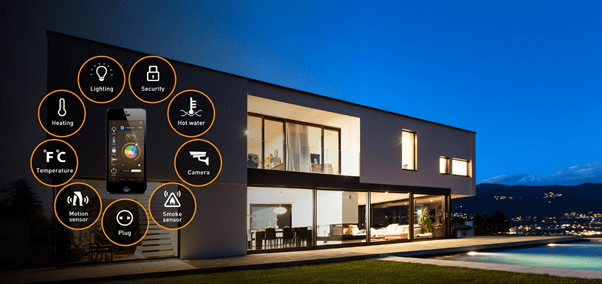 SMART HOMES: "The New Normal in Housing Sector"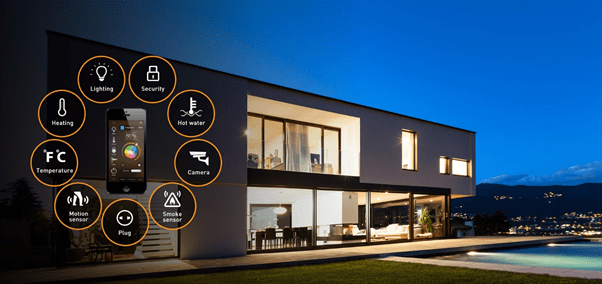 In pre – COVID times, the global demand for smart homes was projected to hit $53.45bn by 2022. And in India a double increase was planned, from $3 billion in 2020 to around $6 billion by 2022.
Pandemic after-effects
'Necessity is the mother of invention' Though home automation is often ignored compared with workplaces, the importance of technologically sound and controlled homes would be reinforced by a major event like COVID-19. The pandemic is changing how we live our lives.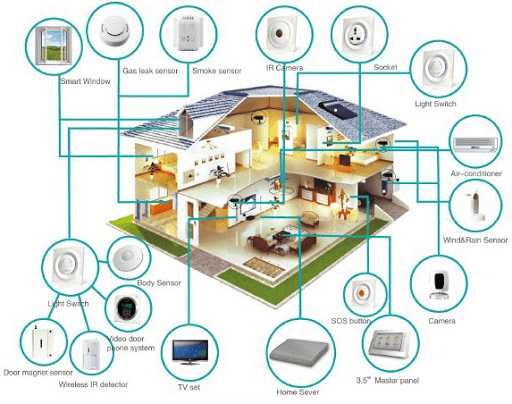 This recalibration is likely to result in long-term improvements, whether in the design of housing schemes, the adoption of new technologies or the self-sufficient house. Such improvements can vary from residential building configurations to apartment space organization, with homes having to be flexibly multifunctional.

Common areas and shared facilities will come under the scanner, with further attention to information such as antibacterial paint, door knobs and other often touched surfaces
After COVID-19 the new normal would include more work-from-home scenarios. Smart homes mainly benefit from the opportunity to provide more touchless, remote-controlled options. Electrical equipment can be operated via voice assistants or smartphones, thus minimising surface contact.
Even locks – the most commonly touched entrance or exit surface – can be opened remotely after viewing the visitor from video-door phones. Plenty of people are expected to invest in touchless experiences. Indeed, COVID-19 has created greater consciousness about hygiene and security.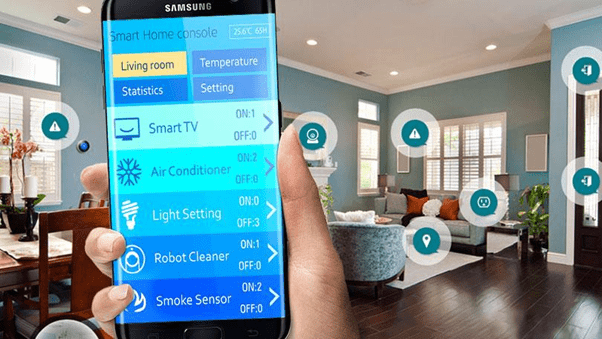 A surge in demand for safety products is expected; products that can allow access control inside homes, technologies that can warn about gas leakage or smoke inside the house; products that make sure our kids or elders are safe at home; Products such as smart switches, sockets and locks, video door phones, remote controls, smart cameras and doorbells, and control and monitoring systems for energy. Post-COVID, the immediate demand will essentially come from projects for renovation.
Homes designed for work
It is evident following the pandemic that homes will be designed differently, taking into account the need for personal, family and professional space. In metros' or Tier-I cities the focus is expected to be on multifunctional spaces; for example, a kitchen corridor or dining table that can be repurposed as a workstation.
However, more isolated spaces are available in Tier-II cities and smaller towns, where space availability isn't as much of a concern. A juxtaposition between simplicity and functionality will be at the core of ethos.
Also, the pandemic could serve as a decentralization catalyst. Purchasing preferences may change, with homebuyers moving to secondary cities and less populated areas offering them more space. Office spaces could become an integral part of any new home design.
There will be provisions for smart, clutter-free office spaces in a standard-sized home of about 800-1,100 sq ft. People would be keen to make optimum use of the available space inside, like a part of the house that can be fully changed as an office location, without the usual obstacles they experience while working from home , for example, an isolated nook as an office.
In future, spaces will tend to be multifunctional. Users will demand an office space at home in newer apartments. It could be a foldable work table, a task light and a nice bookshelf that clearly defines the study area or a reading corner in a living room.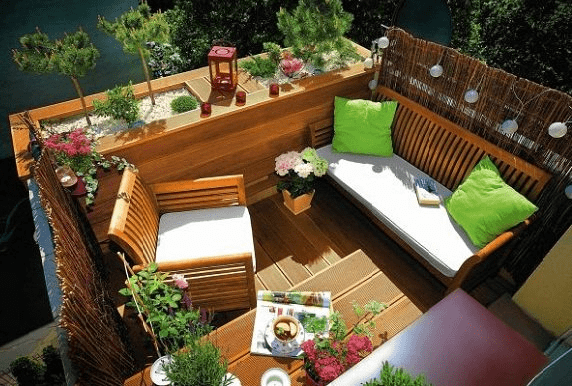 There would be more emphasis on terraces and balconies, with plenty of greenery. Balconies can be repurposed for indoor gardens, children's play areas, individual 'me time' spaces for the simple pleasures of sunshine and fresh air.
Spaces would more likely be transformable by creative furniture design. For a part of the day, the same physical space may act as an office, and at another time, as a meeting and living room.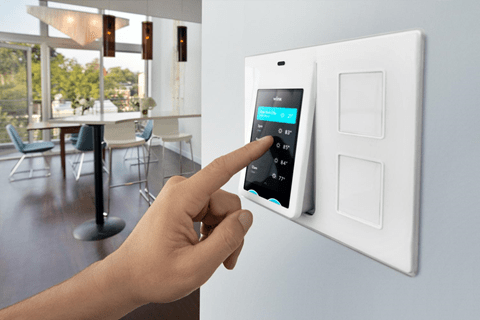 Some office features, such as underfloor wiring, to make power supply more accessible from different points, rather than restricted to certain wall areas, will be incorporated in homes. Most definitely, the layout of walls and spaces would take into account the potential of Wi-Fi and phone signals to be more accessible without any dead zones inside the house.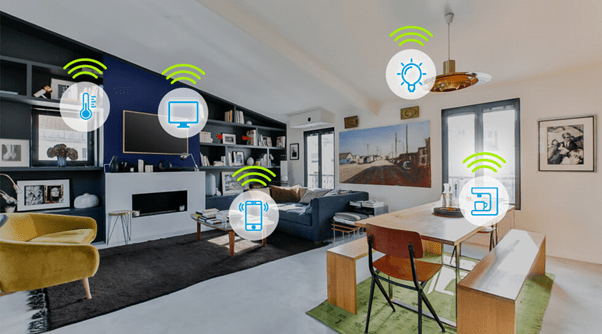 Another factor that will be incorporated into home design is spaces for telephone calls and video conferencing. Improvements in the layout and new sound-absorbing materials are likely to be included in the design of certain spaces. People will invest in sophisticated networking equipment and strong computing resources into a good workspace.
In order to keep their home safe and organised, more people can spend more in smart devices. Demand for large-size units is likely to grow, particularly in developed locations in mid- and affluent segments. One may need to integrate a study in a standard two-bedroom house.
Innovations in home automation
With work from home being the new standard, future home designs would need to look at both architecture and automation elements with technology and careful design playing a significant role in the post-pandemic home. 'Contactless' is yet another new standard and nowhere is this more important than in supplying our homes with vital goods and services.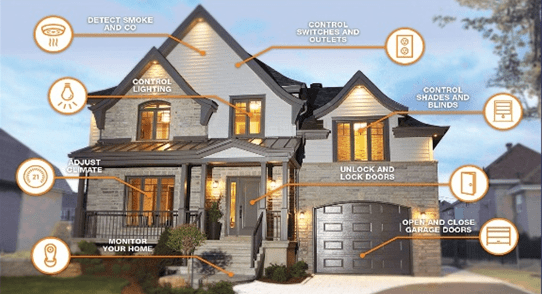 In homes, smartphone-operated contactless doorbells, motion sensors, facial recognition, and elevators are some of the technologies that are likely to be experiencing greater acceptance. It is all about creating spaces for teleconferencing and video meetings, with ample support in the form of wireless charging devices for telephones, tablets, etc.
Noise-canceling window panes and glass doors may emerge as norms for home offices that need a modicum of silence. There will be greater acceptance for ways to save energy through added technology, such as solar panels, battery charging stations, and water meters. There will be an increased demand for categories like smart speakers, door locks or bells, and ambient lighting.
Lighting has a direct impact on productivity and consumers may invest in HCLD (human-centered lighting design) following the body's circadian rhythm to optimize productivity. Many home office specifications would revolve around quick access to power at different points in the home and removing dead Wi-Fi zones.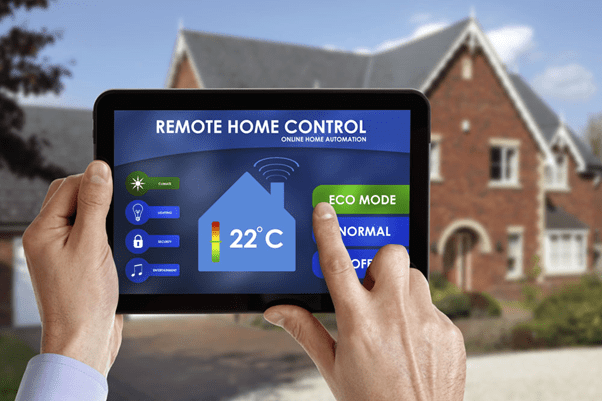 Power usage will increase significantly and heavy-duty equipment such as air-conditioners will be monitored more closely for daily use. Access to control existing ACs over the Wi-Fi network using smart apps to manage the daily energy expenditure is likely to become a requirement in future.
A complete shift will also occur in the way the automation system is viewed due to social distancing norms. Thus, it will become accepted norm to control lights, doors, audio and video equipment without any physical interaction, i.e. through voice or gesture. The ability to control the functioning of appliances while sitting at your work station at home, monitoring the movement of people and the ability to monitor the home while one is away for shopping or other tasks.
Smart homes with reliable high-speed Internet access and a display device will be a necessity to work from home. To make that dual combination work, technology will be of utmost importance.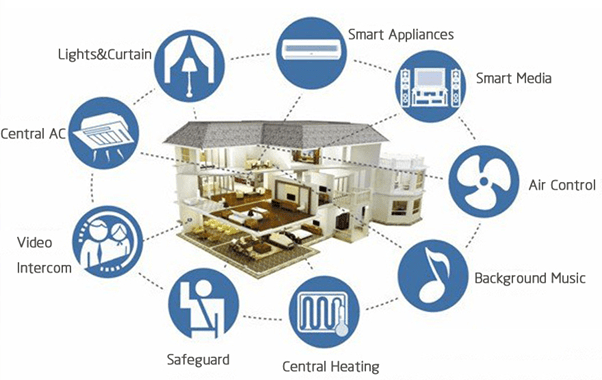 No doubt, the underlying requirement for smart homes will be technology.